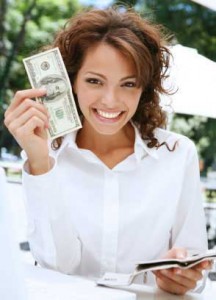 The million dollar question for a person who is neck deep in debt would be to how to get out of debt. Getting caught into the vicious circle of ever amounting debt outstanding, high interest rates, late fees and endless reminders and threats by the creditors could be the nightmare for any debtor.
For a debtor who wants to get rid of his situation, there are many options available to him. The best option that would suit him would depend upon his outstanding and paying back capacity.
There are a few options available to the debtor for the approach that he would take for any kind of debt relief measure with his creditors. He can either decide to take upon the task himself to strike the best possible deal with the creditors, or he can appoint a debt settlement company to take forward his case. That apart he can also seek the advice of a debt counselors and then take the case forward either himself or via them.
The options available to a debtor for getting out a debt would include-
~ Debt settlement– where a certain part of the debt is waived off, more often on the interest rates and the late fee, and the repayment schedule is reworked according to the paying capacity of the debtor.
~ Pay offs– in this case a lump sum amount is paid by the debtor to the creditor to wipe his debt clean. A debtor is able to garner much better waives off in this case than debt settlement, but then it is mandatory that the debtor pays back the reworked amount in one go.
~ Loan consolidation– generally a debtor takes on more than one debt at a time. When he is unable to pay back any of his loans completely, it is advisable that he moves his high interest loans to a the low interest ones, so that he has to pay a lower amount on interest on the rest of his outstanding. That apart this option also facilitates only one payment each month (since all his loans reduced to a single loan), and also does away with the hassles of remembering the payment dates for each and every debt.
It is advisable therefore, for a debtor to ponder over on all the options before choosing the one which suits him best