To See How Much We Can Save For You, Click Here
As the economy continues to contract, the big banks and other creditors relentlessly pursue Americans in an attempt to recoup varying amount of debt.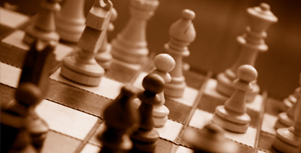 That's why it's important to have a strong team of debt negotiators in your corner when the calls start to come in.
The following is (by no means an exhaustive) list of recent settlements we have achieved for our clients. As you can see, these are the original court documents proving the settlement.
We have gone up against creditors like Bank of America, Chase, Advanta, and many more. We are determined to fight for your financial freedom. And we won't give up, no matter what kind of pressure your creditors choose to use.
If you would like to talk about how we can settle your debt  click here.
We have settled millions of dollars in debt and work closely with all major banks and collection agencies to help consumers such as yourself come to the best debt settlement possible.
American Express
Percentage Saved
Debt Amount
Settled For
Client Saved
View PDF
70%
$3,011
$903
$2,108
Bank of America
Percentage Saved
Debt Amount
Settled For
Client Saved
View PDF
80%
$15,197
$3,040
$12,157
70%
$7,194
$2,200
$4,994
83%
$9,322
$1,600
$7,722
78%
$20,177
$4,452
$15,725
Barclays Bank
Percentage Saved
Debt Amount
Settled For
Client Saved
View PDF
65%
$4,622
$1,617
$3,004
Capitol One Bank
Percentage Saved
Debt Amount
Settled For
Client Saved
View PDF
70%
$5,444
$1,633
$3,811
Chase
Percentage Saved
Debt Amount
Settled For
Client Saved
View PDF
70%
$20,244
$6,073
$14,171
Citi Bank
Percentage Saved
Debt Amount
Settled For
Client Saved
View PDF
50%
$3,677
$1,838
$1,838
Discover Card
Percentage Saved
Debt Amount
Settled For
Client Saved
View PDF
80%
$10,581
$2,000
$8,581
FIA Card Services
Percentage Saved
Debt Amount
Settled For
Client Saved
View PDF
70%
$31,714
$9,516
$22,197
75%
$3,923
$981
$2,942
Ford Credit
Percentage Saved
Debt Amount
Settled For
Client Saved
View PDF
66%
$806
$273
$533
HSBC Bank
Percentage Saved
Debt Amount
Settled For
Client Saved
View PDF
70%
$2,342
$703
$1,639
68%
$12,264
$4,000
$8,264
Navy Federal Credit Union
Percentage Saved
Debt Amount
Settled For
Client Saved
View PDF
70%
$1,064
$332
$732
PNC Bank
Percentage Saved
Debt Amount
Settled For
Client Saved
View PDF
74%
$8,072
$2,200
$5,872
US Bank
Percentage Saved
Debt Amount
Settled For
Client Saved
View PDF
74%
$20,820
$5,500
$15,320
Wells Fargo Financial Retailer
Percentage Saved
Debt Amount
Settled For
Client Saved
View PDF
70%
$2,255
$676
$1,578