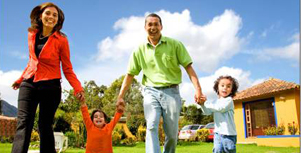 To Speak to a Consultant About Debt Settlement, Click Here
Q. When does Eagle One Debt Solutions begin settling my debt?
A. Once you have fully retained our services, you'll begin to save money into your Special Purpose Account on a monthly basis. When we receive a fair offer from a creditor OR when you have saved an anticipated settlement amount of any creditor balance, we will begin negotiations on that account. When an acceptable offer is made we'll obtain a confirming letter from the creditor. We'll then ask you for your permission to pay and settle that account. If you give us permission, the funds will go from your Special Purpose Account directly to the Creditor. This cycle will continue to repeat with other debts. We can only settle a debt once the funds are available in your Special Purpose Account to pay that debt.
.
Q. If I miss a monthly payment to Eagle One Debt Solutions, will I be dropped from your program?
A. No. We understand that circumstances may arise and we will work with you to get back onto your payment schedule. Just call our customer service representatives and we will be happy to help. If you need to change a draft date or amount, we need at least a 3 business day notice in order to make sure that the change is entered in time.
Q. Are my creditors going to continue to call me?
A. Yes. Your creditors have a right to call you. You also have the right to request that they correspond with you via mail only.
Q. What do I do with the Creditor correspondence that I receive by mail?
A. We do ask that you keep us in the loop with your creditor correspondence by forwarding it to our office at least once a month or by calling and telling us what you received by phone. You do not need to forward each statement to our office, but be sure to open all mail and promptly mail or fax any offers of settlement or letters from attorneys to our Customer Service Department.
Q. Will this program have a negative effect on my credit?
A. In this program, you are not making regular monthly payments to your creditors. We are also not making regular monthly payments to your creditors. Therefore, your debts will all show as delinquent on your credit reports. If you have the ability to make your minimum payments to your creditors, you should. This program is for those who are no longer able to make the required minimum payments. Remember, if you are already not paying your creditors, your credit report is likely being negatively affected now. The negative effect on your credit profile could continue or worsen depending on what your score is now. Once an account has been negotiated and settled, your creditors will report the settled debt as "settled", "settled in full" or something similar.
Q. How long does the process take?
A. This depends on you. You can only settle debts if you have the funds available to pay them. So, we encourage you to be as aggressive in building your settlement funds as quickly as possible. We encourage you to make the largest monthly payment that you can afford and even make additional occasional payments whenever possible (tax refund, overtime etc.). The more quickly you build your savings, the more quickly debts can be settled. Also, remember that your creditors will not wait forever to be paid.
Q. How much does this program cost?
A. Your monthly payment consists of three parts: 1. Eagle One's fee is typically 15% of your total enrolled debt. 2. Your Special Purpose Account fee is $18.85 the first month followed by $9.85 every month thereafter. 3. The portion that goes into your savings and ultimately toward the debts. Unlike Many companies, Eagle One does not charge the client any additional monthly junk fees. Eagle One also stretches out their fee over half the estimated length of the program rather than collecting a good portion of it up front. This means that you are building your settlement monies from your very first payment which in turn means that you are likely to see settlement results more quickly.
Q. What if my creditors won't settle?
A. If a debt cannot be settled and instead you must make alternate payment arrangements on the full balance of a particular debt, we will simply remove that debt from the program and recalculate the monthly payment and the fees associated with that debt. You do not pay us fees toward that particular debt if we are unable to reach a settlement on it. This is rare. Most Creditors are reasonable and willing to accept a settlement on a delinquent debt if a legitimate hardship situation can be demonstrated.