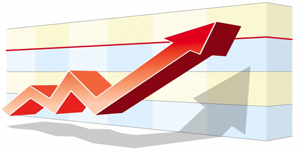 To Get More Information on What We Can Do For You, Click Here
What is Chapter 7 Bankruptcy?
Chapter 7 bankruptcy, sometimes call a straight bankruptcy is a liquidation proceeding. The debtor turns over all non-exempt property to the bankruptcy trustee who then converts it to cash for distribution to the creditors. The debtor receives a discharge of all dischargeable debts usually within four months. In the vast majority of cases the debtor has no assets that he would lose so Chapter 7 will give that person a relatively quick "fresh start".
One of the main purposes of Bankruptcy Law is to give a person, who is hopelessly burdened with debt, a fresh start by wiping out his or her debts.
What is Chapter 13 Bankruptcy?
Chapter 13 Bankruptcy is also known as a reorganization bankruptcy. Chapter13 bankruptcy is filed by individuals who want to pay off their debts over a period of three to five years. This type of bankruptcy appeals to individuals who have non-exempt property that they want to keep. It is also only an option for individuals who have predictable income and whose income is sufficient to pay their reasonable expenses with some amount left over to pay off their debts.

Will my creditors stop harassing me?
Yes, they will! By law, all actions against a debtor must cease once the documents are filed. Creditors cannot initiate or continue any lawsuits, wage garnishees, or even telephone calls demanding payments.   Secured creditors such as banks holding, for example, a lien on a car, will get the stay lifted if you cannot make payments.
Will my spouse be effected?
Your wife or husband will not be affected by your bankruptcy if they are not responsible (did not sign an agreement or contract) for any of your debt. If they have a supplemental credit card they are probably responsible for that debt. However, In community property states, either spouse can contract for a debt without the other spouse's signature on anything, and still obligate the marital community. There are a few exceptions to that rule, such as the purchase or sale of real estate; those few exceptions do require both spouse's signatures on contracts. But the day to day debts, such as credit cards, do NOT require both spouses to have signed.
Community property states are: Arizona, California, Idaho, Louisiana, Nevada, New Mexico, Texas, Washingtonand Wisconsin.
Your lawyer will be able to guide you in this regard.
Who will know?
Bankruptcy filings are public records.  However, under normal circumstances, no one will know you went bankrupt. The Credit Bureaus will record your bankruptcy and it will remain on your credit record for 10 years.

Will I ever get credit again?
Yes!  A number of banks now offer "secured" credit cards where a debtor  puts up a certain amount of money (as little as $200) in an account at the bank to guarantee payment.  Usually the credit limit is equal to the security given and is increased as the debtor proves his or her ability to pay the debt.  Two years after a bankruptcy discharge, debtors are eligible for mortgage loans on terms as good as those of others, with the same financial profile, who have not filed bankruptcy.  The size of your down payment and the stability of your income will be much more important than the fact you filed bankruptcy in the past.The fact you filed bankruptcy stays on your credit report for 10 years.  It becomes less significant the further in the past the bankruptcy is.  The truth is, that you are probably a better credit risk after bankruptcy than before.