Debt settlement
Debt settlement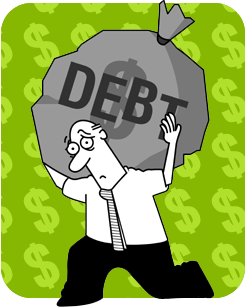 A legal process where the person in debt and his creditor come into a negotiation of an unpaid legal loan or debt is generally referred to as Debt Settlement. Inability to pay on the part of the person who has secured debt ultimately results in his bankruptcy on one hand while the creditors receive nothing on the other. To overcome this issue, both the creditors and debt takers have started opting for the Debt Settlement Services. It involves various criteria for paying off the debt through negotiation or arbitration of a fair settlement which serves its best when suits the benefit of both the parties. You can call it an alternative to bankruptcy or a way to achieve that financial independence, this service certainly proves fruitful in providing you with a healthier financial lifestyle everyone craves for.
Experiences of those who have availed to these services opine that the reason why these Debt Settlement Services prove lucrative is because of the support provided by their representatives and a committed partner to work on the debts settlement or pay offs.
Realizing the repercussions of bankruptcy will help in understanding the importance of a good Debt Settlement Service. Bankruptcy creates that situation where you are stuck in a position which does not allow growth in terms of employment or enjoyment of basic amenities of life. For instance, if you have dealt with bankruptcy, it stays on your records which stop a creditor from considering a valid application of either a home loan or a job.
All this can be easily dealt with by taking control of finances through proactive solutions offered by some of the Debt Settlement Services. The strategy adopted by these programs is generally to first reduce the debt and then manage it so that the under debt person can bring back his life towards a path of financial stability. These are considered to be reliable and successful in bringing relief through their guidance and supervision. It is advisable because it helps in overcoming the problem of high interest rates while assisting you on paying off the debts in the quicker and easy ways. It is certainly a great deal for the people under debt where they can lead a free life and avert harassment through threatening phone calls while reducing debts and eliminating high interest rates.